Commission Art Story #1 - Commemorate an unforgettable trip.
Feb 01, 2022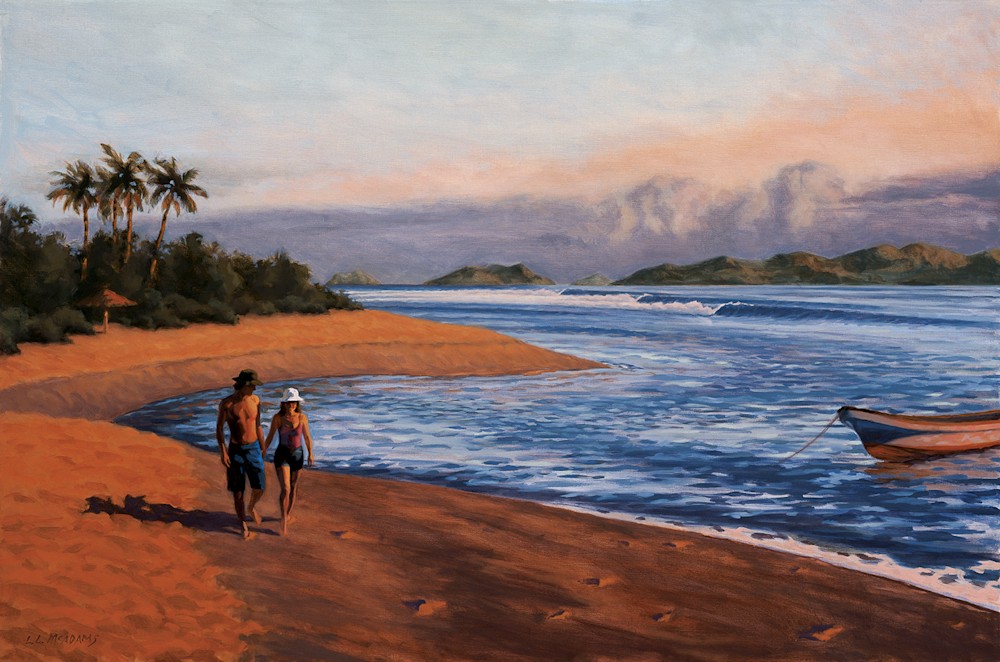 Why commission a piece of art? Your stories are worth telling.

In 2001 while surfing and painting in Fiji, I met a couple who commissioned me to memorialize their trip. They wanted me to capture the beauty of the location, their special relationship and of course include one of the famous surf spots on the island named Restaurants. The scenery in the painting is based on a metamorphosis of several photos I took as I walked around the island. The island-style boat at the right is what we took everyday to find those secret surf spots in the middle of the ocean. Then a few months later I shot multiple photos of the husband and wife at their home in Southern California.
The resulting painting, Tavarua Surf Talk, is 36"x 24". When I delivered the final piece to their home a couple of months later, their three-year-old daughter saw it and exclaimed, "Mommy and Daddy!"
At that point I knew for sure the painting was a success.
is there anything you'd like to memorialize? I'd love to partner with you to capture in paint some of the emotion you experienced on one of your trips or during one of your life's important stories. Feel free to email me.