Commission Art Story #10 - Has Hollywood Gone to the Dogs?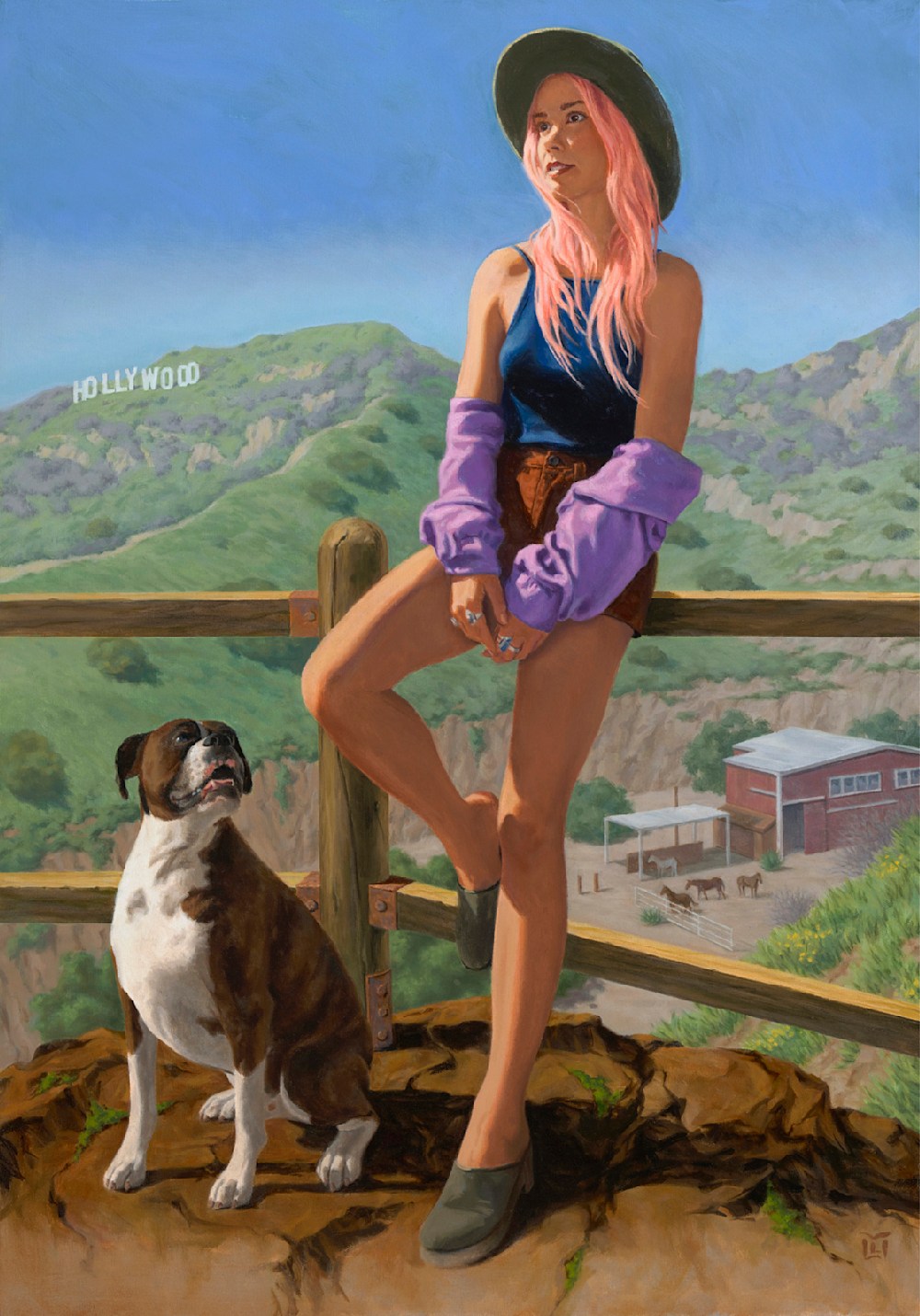 Commission Art Story #10 - Has Hollywood Gone to the Dogs?
The jury may still be out on that question. But for Chloe and her dog, things are definitely looking up.
The same patron who commissioned Welcome to Balboa commissioned this painting as well. In fact, these two paintings were conceptualized to be displayed together as you can see in the second image. That makes sense, of course, since Julie and Chloe are mother and daughter. And both have the same love of dogs. Chloe has more of an LA vibe and lives in the Hollywood Hills area of Southern California, whereas Julie lives in the Balboa Island area of Newport Beach. Both women have a unique style and live large! It was an honor to paint them both and capture a bit of their unique personalities.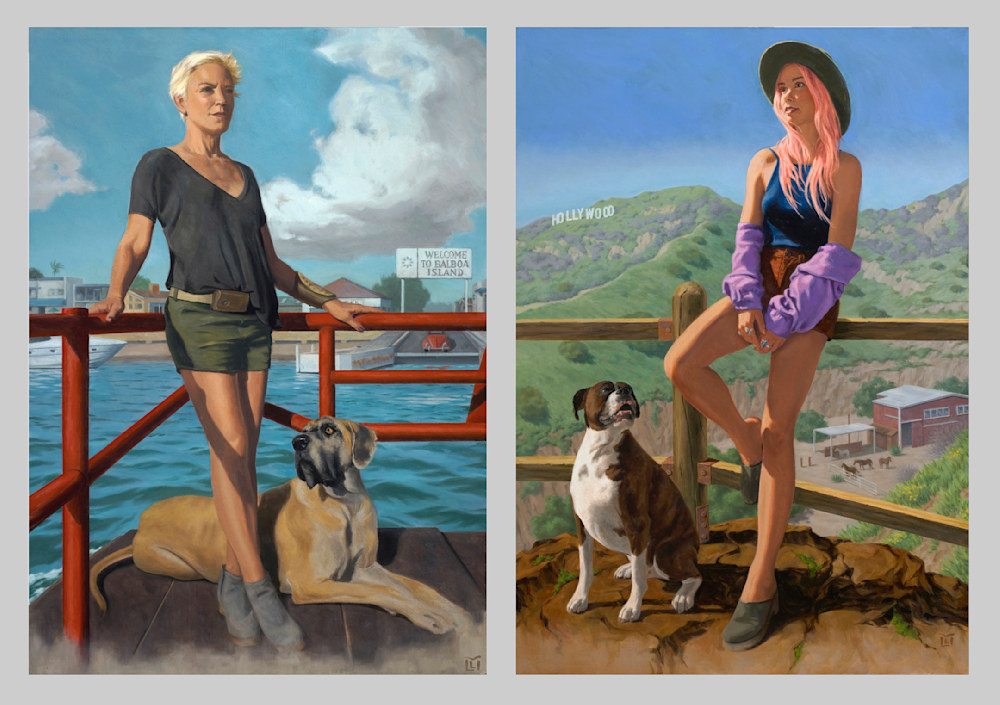 The painting, Hollywood Hills Rapport, is relatively large at 40" tall and ended up being the second of two "a girl and her dog" style paintings.
What do you love? Do you have a pet that is one of your favorite humans? Is there a beautiful painting hidden in that relationship somewhere? It would be an honor to partner with you and capture in paint a few of your favorite people, pets and places.