Commission Art Story #3 - Memorialize a shared life and legacy.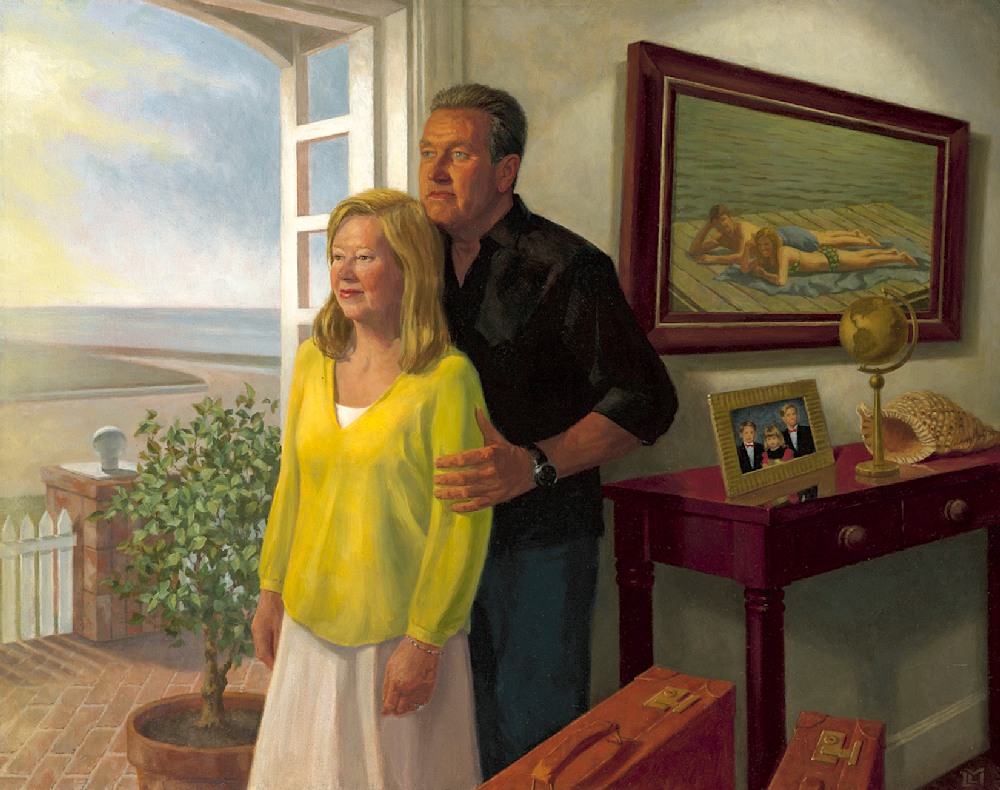 Why commission a piece of art?
Memorialize a shared life and legacy.
A few years ago, two well-known attorneys commissioned me to create a painting memorializing some of their shared life and legacy together. At the time they had been married 35 plus years. They lived in a large quaint home on the bluff overlooking the ocean.
They'd met in the Southern US while vacationing at a lake and ended up sun bathing on a floating dock together. And it was love at first sight. Over the years they had three children who now are all adults. In fact, on a side note, the husband also commissioned my singer-songwriter son, Paul Layton, to write a song of encouragement for one of their children. It turned out to be a big hit with the family.

The couple often traveled the world, and their bags always seemed to be packed as they looked forward to their next adventure.
Needless to say, life doesn't always come in the packaging we expect. A few years later, after an illness, the husband died and went home to Heaven. As you can see in the painting, they were envisioned together, poised on the threshold of something new. And although the wife is now single, she has embraced her new realty and her new journey by publishing this year her very first book... it can be found on Amazon.
What part of your life and legacy do you want to share? Is there a beautiful painting hidden in there somewhere? It would be an honor to partner with you to capture in paint something you can enjoy now and be a legacy for those who follow.

Feel free to send me an email if you'd like to explore an idea or two.