Commission Art Story #4 - Is there memory you'd like to commemorate?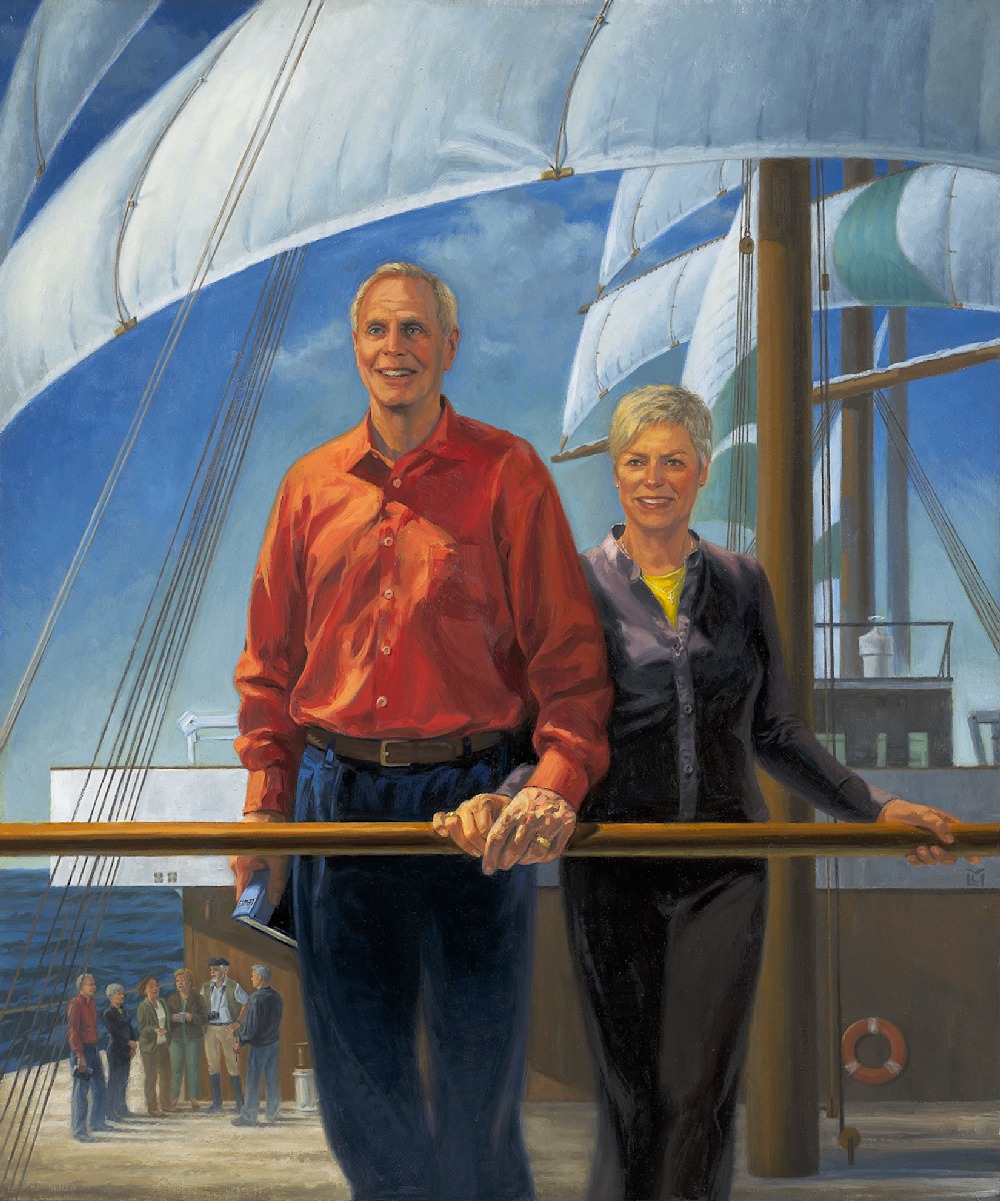 Several years ago, on a cruise around the British Isles, we met a delightful couple who later commissioned me to paint their portrait as a way to pay homage to a trip that was focused on Discovering the Real C.S. Lewis.
When we heard about this trip and its focus on C.S. Lewis, one of my heroes, we quickly put down our deposit. Because, even though the Sea Cloud II is 350 feet long, it only holds 96 passengers. (And 150 crew members!) We met some amazing people on the trip and visited locations in Ireland, England, Guernsey Island and France during the day. In the evening we listened and watched presentations from experts and professors on C.S. Lewis from the States and England. A huge added bonus was the inclusion of Lewis' stepson Douglas Gresham and his wife Merry, both who also presented. During the trip I also painted at a couple of ports, creating two painting that were evidently noticed by several people, including this couple from San Francisco. The small paintings can be seem on my blog.
For the large commission, I used forced perspective to try and capture; their warm marriage (intertwined hands), the amazing 3-masted schooner we sailed on and in the distance some of the fellow travelers, including C.S. Lewis' stepson and even yours truly. And since much of Lewis' fame is related to his writing, I included his name on the book title.
The final painting is in part a synthesis of photos I took of the ship during the trip, along with photos of the couple in my studio when they traveled down to Southern Cal from San Francisco.
Have you been on any discovery voyages or other pilgrimages you'd like to pay homage to? Is there a beautiful painting hidden in your memories somewhere? It would be an honor to partner with you to capture in paint something you can enjoy now and be part of your own history as life goes on.
Feel free to send me an email if you'd like to explore an idea or two.