Commission Art Story #5 - How do you put the finishing touches on your man cave?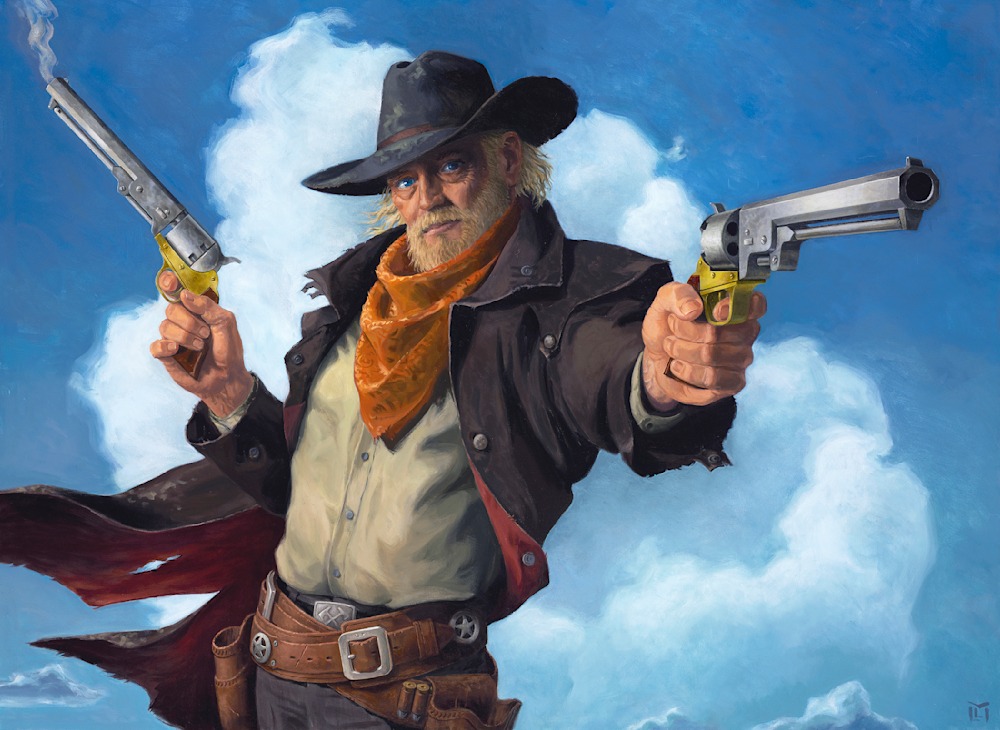 This friend and collector wanted his personal sanctuary, mancave if you will, to be uncopiable and embody many of the themes and activities he loves and participates in whenever possible. One of his passions is experiencing the western cowboy lifestyle. Recently, he even took all his adult sons on a multiday ride and rodeo adventure.
When he and his wife finished their remodel a year or so ago, he finally had the opportunity to create the mancave he's thought about for years. And he dedicated one wall to capturing his love for all things cowboy.
He challenged me to embody Clint Eastwood, Steven King's gunslinger, Roland Dischain, Doc Holiday, Lee Marvin, and Henry Fonda all into one archetype. The hat, bandana, and gun belt are actually his. Then I bought a cowboy duster and borrowed an antique gun. Many sketches and studies later the painting started to take shape, and you see the final result here. And is perhaps my biggest painting to date at almost 6' wide by 4' tall.
Another exciting facet to this commission is what it's keeping company with. My painting is installed above a bronze statue by world-renowned Lorenzo Ghiglieri. His creations grace the White House, Vatican, Kremlin, and Queen Elizabeth's collection, just to name a few. What an honor to be on the same wall. As you can see, I'm enjoying it in the accompanying photo. And thank you to my patron Mr. D, who has commissioned me to create five paintings so far.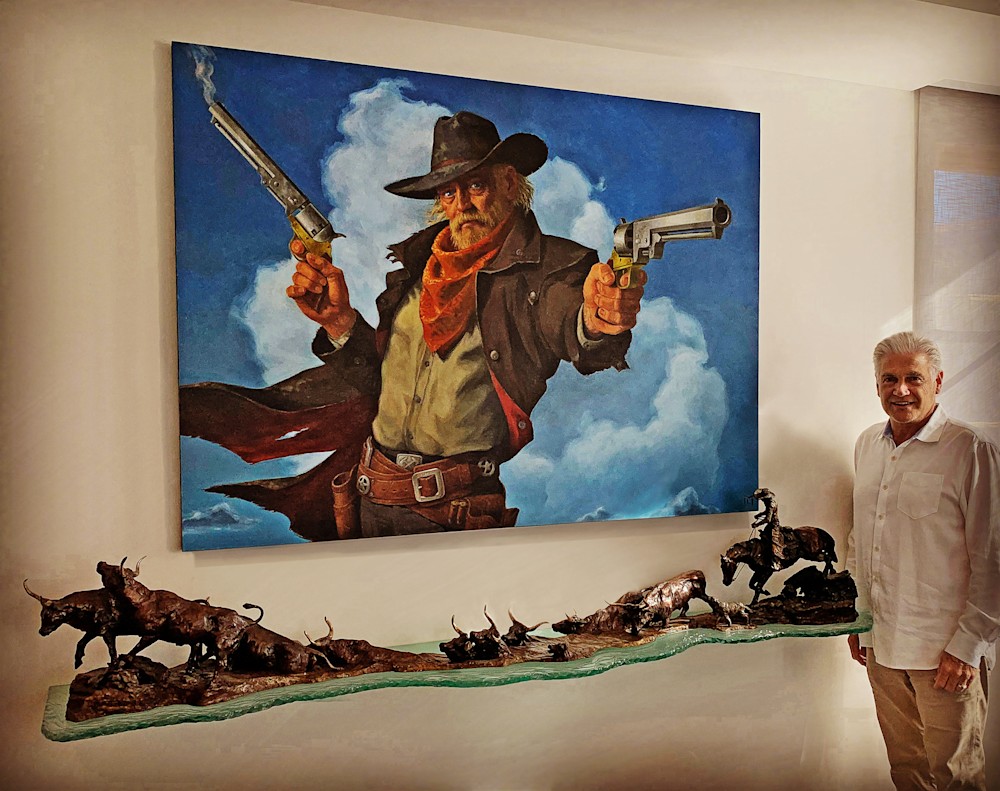 With our home environment perhaps more important than ever before, maybe it's time to "visulate" the perfect enhancement? It would be an honor to partner with you to capture in paint something you can enjoy now and for years to come.
Feel free to send me an email if you'd like to explore an idea or two.