Commission Art Story #8 - Picturing the perfect location & "perfect" vehicle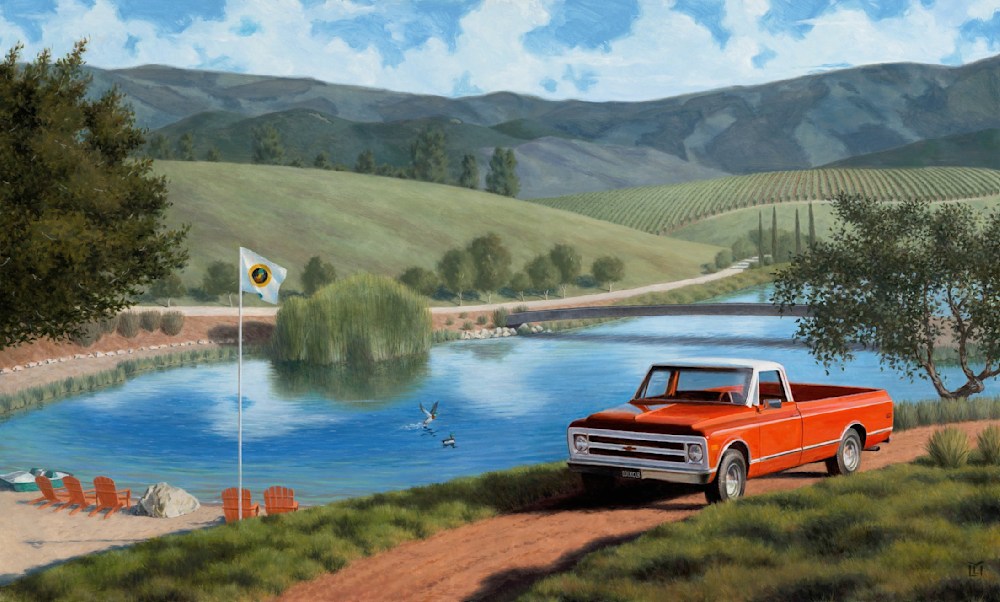 This is the second commission I've had the pleasure to create for this couple. They wanted to combine one of the stunning panoramas on their 20 acre ranch with one of their favorite vehicles, a '68 red Chevy truck. We walked the ground of this idyllic location in the Santa Ynez Valley, narrowed down all the beautiful options into one perfect spot and then positioned the truck. I took scores of photos and later supplemented my images with other photos of the grounds and sky from different times of the day, in different seasons and with different weather expressions.
The large painting is 5' wide and 3' tall and was an attempt to combine a realistic landscape painting with an under-girding abstract curvilinear shapes to create movement and viewer involvement. Below you can see the earlier commission that graces another wall in the same room.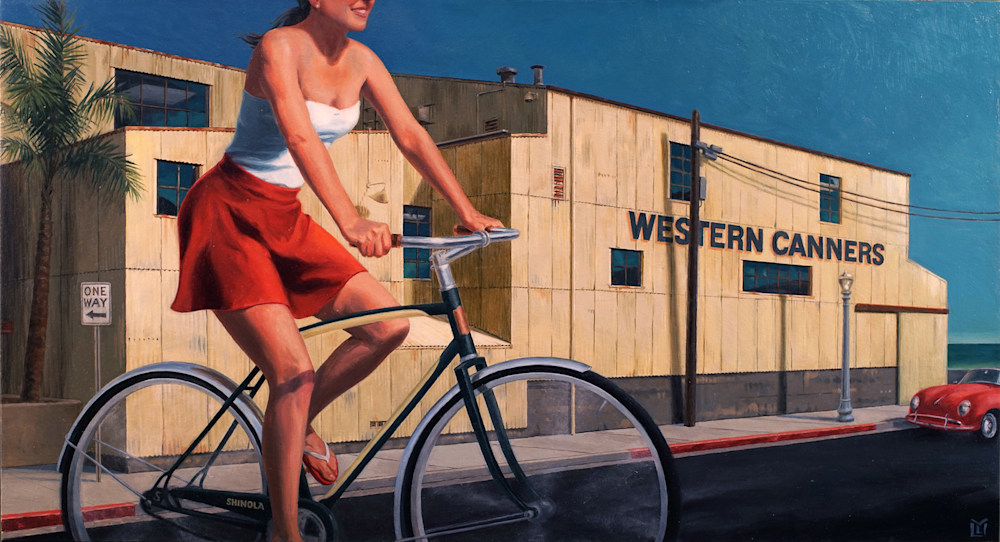 With our home environment perhaps more important than ever before, maybe it's time to "visulate" the perfect enhancement? It would be an honor to partner with you to capture in paint something you can enjoy now and for years to come.
Feel free to send me an email if you'd like to explore an idea or two.
WHY COMMISSION A PAINTING? - YOUR STORIES ARE WORTH TELLING!