Commission Art Story #9 - Is a Dog a Girl's Best Friend?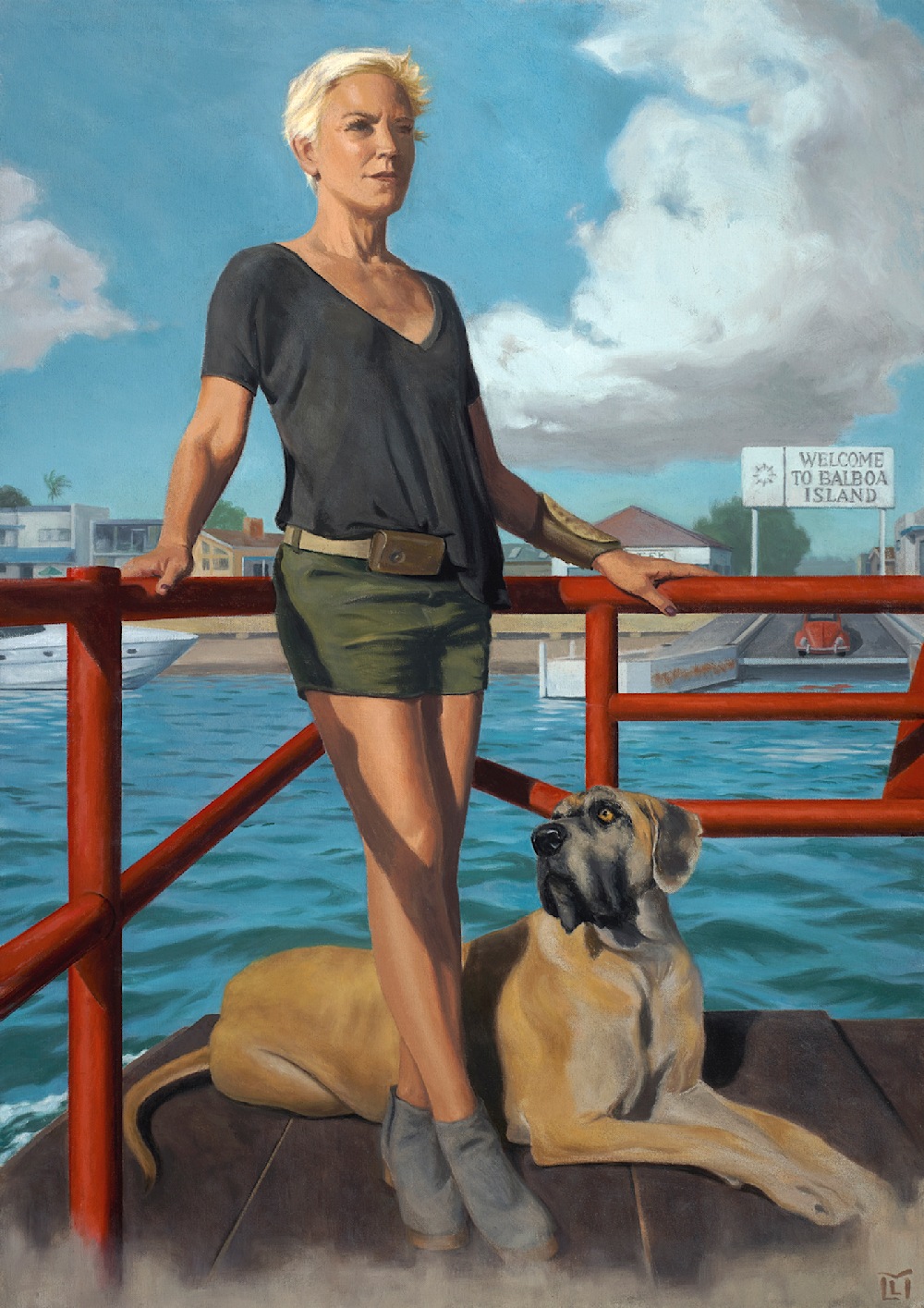 I met this patron when he discovered my work after I dropped off some postcards at a local California Starbucks. The postcards were advertising my One Man Show in The Hamptons on Long Island. After doing a small commission, he wanted something large and lively.
So he engaged me to paint his significant other, Julie. The painting, like so many of my commissions, needed to capture and visualize several ideas. In this case, some of Julie's significant attributes. She lived on Balboa Island, drove a red VW and exuded the So Cal beach life to the fullest. What better way could there be to stage this idea than to portray Julie and her dog heading to the island on the ferry. She had a distinctive style and loved a dog much bigger than herself. And the dog loved her so much in return that Julie would often exclaim, "Whoever said diamonds are a girl's best friend never had a dog!"
The painting is relatively large at 40" tall and ended up being the first of two "A Girl and Her Dog" style paintings.
What do you love? Do you have a dog that is one of your favorite humans? Is there a beautiful painting hidden in that relationship somewhere? It would be an honor to partner with you and capture in paint a few of your favorite people, pets and places.

Feel free to send me an email if you'd like to explore an idea or two.
You can see more Commission Stories on this blog. Thank you.