Commission Art Story #7 - How do you celebrate your first grandchild?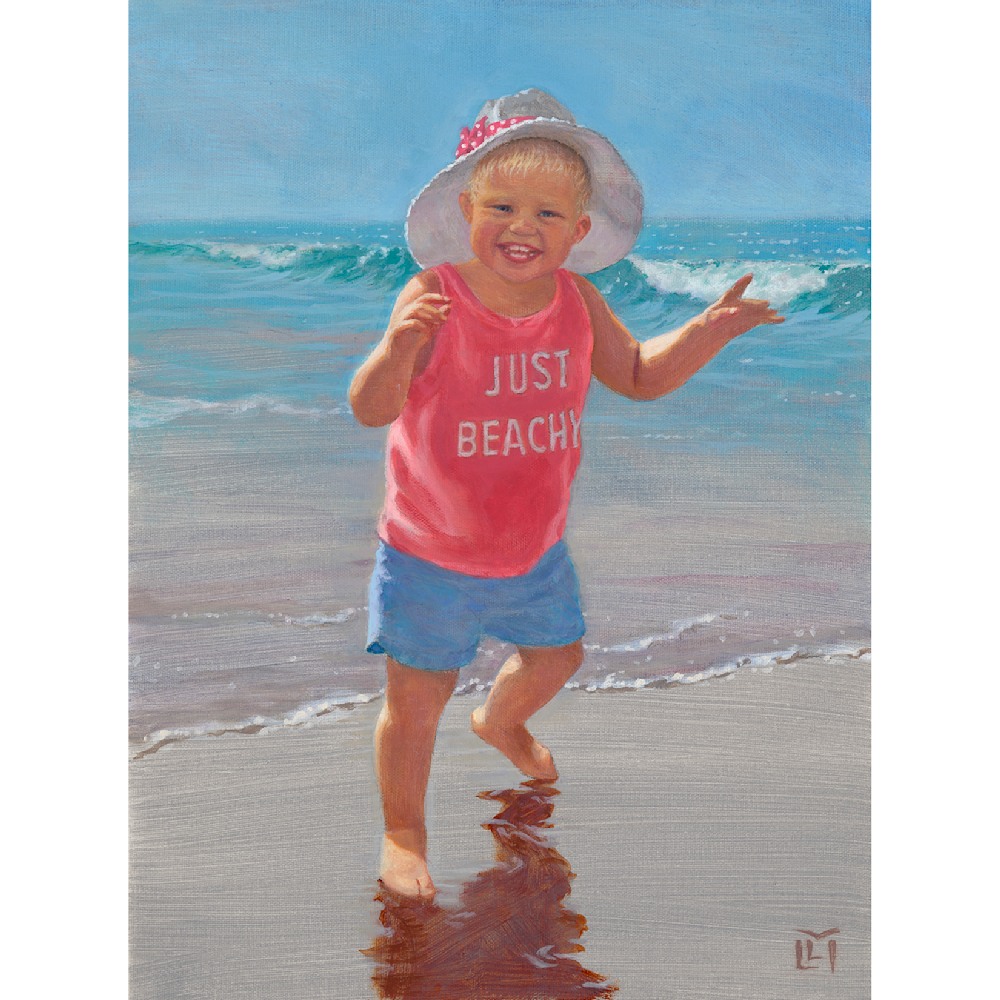 What's the perfect gift for the mother of a family's first grandchild?
The grandmother (we will call Anne) was so excited about having her first grandchild that she commissioned me to paint Paige when she was only 16 months old. Anne wanted to surprise her daughter-in-law with a painting for her birthday. Even though Paige was on the younger side for a portrait, she had very specific opinions. She loved the beach and water and had very expressive hands. So we shot photos at the beach. But since Paige didn't really know me and sixteen-month-old humans haven't figured out how to sit for a painting, I couldn't get the smile or the pose I had envisioned for a successful portrait. In the end, the final painting is a result of many photos taken by myself and different loved ones. Grandma wanted Paige dressed casually and Paige had really short hair, so I incorporated a bow on the hat to add more of a feminine touch.
Since the painted portrait was for the daughter-in-law, I suggested and created a museum quality giclée print so Anne could still enjoy the image in her home as well. The final painting was a huge success. As Anne later exclaimed, "You captured her perfectly!"
I hope I can paint Paige again when she is older.
Several times I've had the pleasure of painting a commission to be given as a gift. Maybe this is the right time to "visulate" the perfect gift? It would be an honor to partner with you to capture in paint something that means so much and can't ever be duplicated.
Feel free to send me an email if you'd like to explore an idea or two.